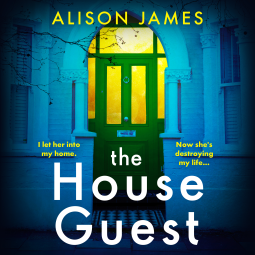 Book Review: The House Guest
Book: The House Guest
Author: Alison James
Thank you NetGalley and Bookouture Audio for an advanced audio copy.
---
The House Guest is a psychological thriller that I had high expectations for. Unfortunately, this one mostly fell flat for me.
The story follows a family that has a relative show up out of nowhere with DNA proof that she is their cousin Alexis. This makes her the heir to their estate since the owners Juliet and Hugh do not have any children.
Alexis was the most interesting character and there just wasn't enough of her. The book took place over multiple parts from multiple perspectives and only one of those parts was from Alexis point of view.
As the perspectives changed so did the book. It got crazier and crazier and not in a good way. Some plot points just got more unbelievable and I started to lose interest. I do think there are great ideas in this story so I do recommend this one to thriller fans.
Final score: 3/5