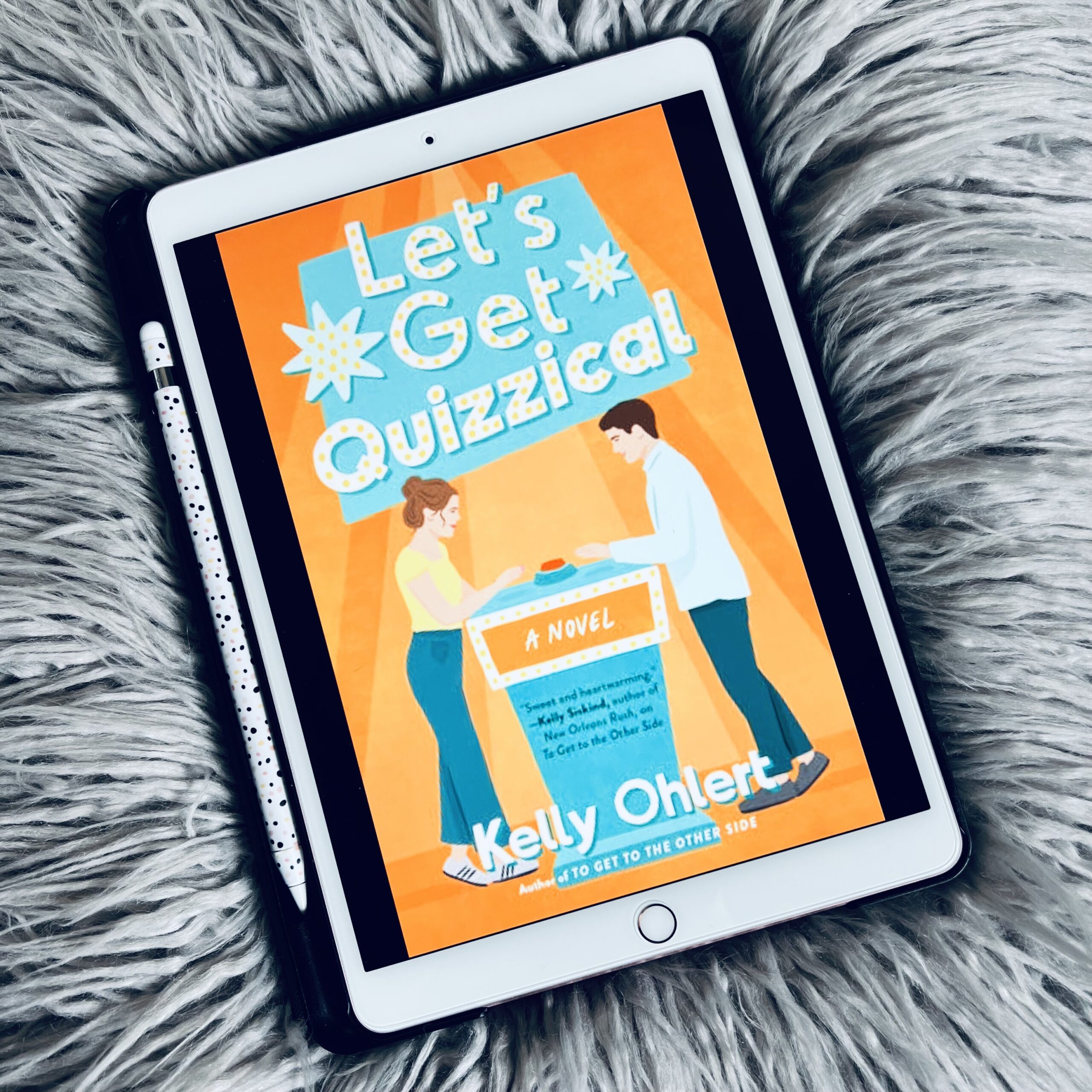 Book Review: Let's Get Quizzical
Book: Let's Get Quizzical
Author: Kelly Ohlert
Thank you to NetGalley and Alcove Press for an eARC in exchange for my honest review.
---
Charlotte and her family are huge game show fans. They have been watching them since she was a kid. She applied to be on any game show for years but had no luck. She even took the time to read each rule to make sure she doesn't break any in case she was chosen to be on one. One day she was finally chosen to be on her favorite one, and it couldn't come at a better time. Her and her family need the money for medical bills for her grandma.
Eli is a personal trainer that is trying to get his degree so he can get a better job. Eli had a rough childhood, his dad has been in and out of jail and is trying to stay on the right track. He can use the money to help him and his dad not struggle so much. He applies to be on the same game show and is picked to compete.
The day of the first taping we find out that Eli and Charlotte were high school lovers that still had feelings for one another.
They continue to advance in the game show so that means they have to spend the next few weeks together. The audience loves their dynamic and want to see more, including off the game show. So they decide to explore LA museums and they are seen out and about as much as possible in hopes of the papparazzi seeing them. During this time you see Eli and Charlotte rekindle their love for one another.
I read this book within 24 hours because I kept wanting to know if they would win the game show. I really liked that aspect of the book but I was a little disappointed that their were a lot of loose ends that we are left with by the conclusion.
Final Score 3/5