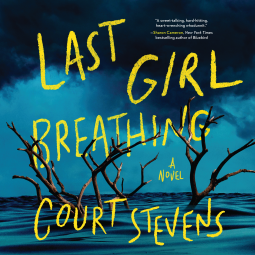 Book Review: Last Girl Breathing
Book: Last Girl Breathing
Author: Court Stevens
Thank you NetGalley and HarperCollins Christian Publishing for an advanced audio copy.
---
Last Girl Breathing is a mystery book that kept me gripped and guessing through the entire story.
Lucy lost her brother in a tragic accident when she was younger. Now present day during her senior year of high school her stepbrother goes missing and the search takes place in the same area where her younger brother died years prior.
Lucy knows that it can't be a coincidence and she goes on a hunt for the truth. I loved Lucy's investigation and all the people that helped her along the way. I really never felt I knew what was coming. I don't think any of the twists were overly shocking but it was always fun to try and figure out.
There were so many tragic stories mixed up into one story with Last Girl Breathing and I definitely recommend it.
Final score: 4/5